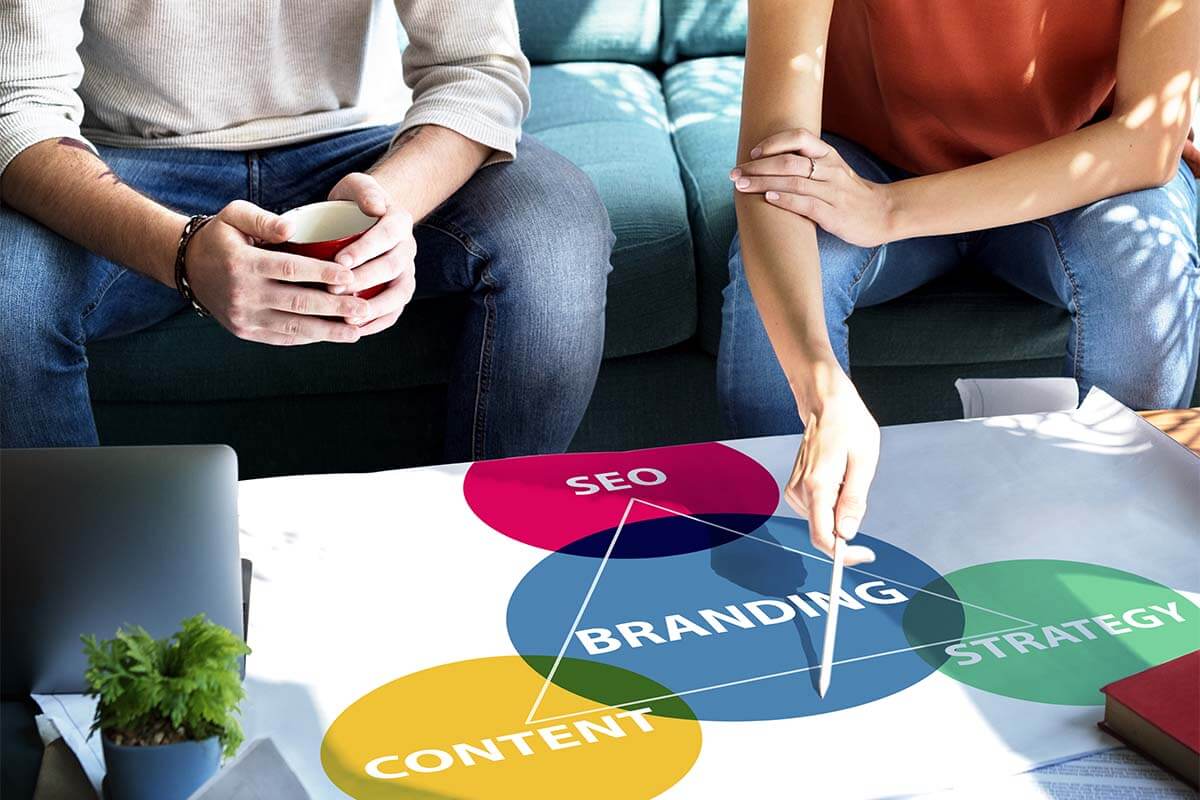 Branding is very important for a successful business
Through branding, you create an image of your business. Branding has limitless benefits such as customer recognition, be different in the market, loyal customers, valuable business, proud employees.
The brand is not just logos and colors, the brand is the whole identity of the business. The creation of your brand should include the design of logo, colors, typography, content and packaging, website, digital marketing, customer services, slogans, taglines, product quality and product pricing, business and environmental culture, philosophy, and overall personality.
A brand is a picture of you and your business and what people say about it when you are not present. Creating a strong brand requires imagination and research. A brand is a thought and feeling of your business.
Every business needs a strong brand. A strong brand is created with uniqueness, simplicity, quality, clear message, firm philosophy, specific target market, and target customers. These are some of the branding elements.
A high-quality brand brings profits and lasts long. Quality branding takes time, but good results will come in a short period of time.
Branding Benefits
Customer recognition
When customers shop and see your brand, they will pick up and buy your product, because they like and trust your brand or simply your brand is eye-catching and well known.
Be different in the market
There are so many brands nowadays that it is difficult to break into the market. If you have a strong brand for your quality product and business, success will come in a short time. Consumers will recognize your brand in the market.
Loyal customers
If shoppers buy a product from your brand and like it, they become loyal customers. They will recognize your brand and buy it. A high-quality product with an attractive brand is a great combination that will impress customers.
Valuable business
By creating a good brand of your business and creating loyal customers, your business becomes valuable. You gain credibility, you are confident in your work, you develop and launch new products on the market.
Attracting new talents
People notice great branding. Business success results in proud employees. At the same time, it is a goal for attracting new talents, because everyone would like to design for a strong and recognizable brand.
Shared values
If a company establishes an emotional connection with customers through shared value, they create loyal customers for a long time or for life. For example, if one pair of shoes is sold, the other pair of shoes is free. This creates an emotional connection with the customer. Shared value is one of the main points in branding.
Increased confidence
Good branding gives customers and the founder of the business confidence. If you have a good branding of your business and if you present it to the public with confidence, they will trust you and your experience and will become your loyal customers. Branding aims to attract attention and create satisfied customers for a longer period of time.
Branding is influential in the market. Good branding brings a lot of positive things with it. If a business has great branding it can do much more than you can imagine. Make a brand of your business. It will increase sales, increase customer trust and loyalty, attract new talents that will create for your business, create satisfied customers and employees, your business will constantly grow and develop. Your business will move forward and competition will be eliminated along the way. Branding is powerful for creating a lasting business with loyal customers.
You can establish a relationship with customers through branding. Every business owner wants a great brand for their business, satisfied customers, and increased sales. Branding is not a one-time thing for your business. It is a process that needs to be worked on constantly. A good branding strategy will give you the desired results from your business.