About Project
Branding, Graphic & Print Design are the services covered in this project printed on high-quality material. Creative and informative brochure design that states the purpose of this project.
Brochure Design
YasDesigner has designed a simple brochure design for this complex and important project for the municipality Bitola, which speaks to the purpose of the project itself.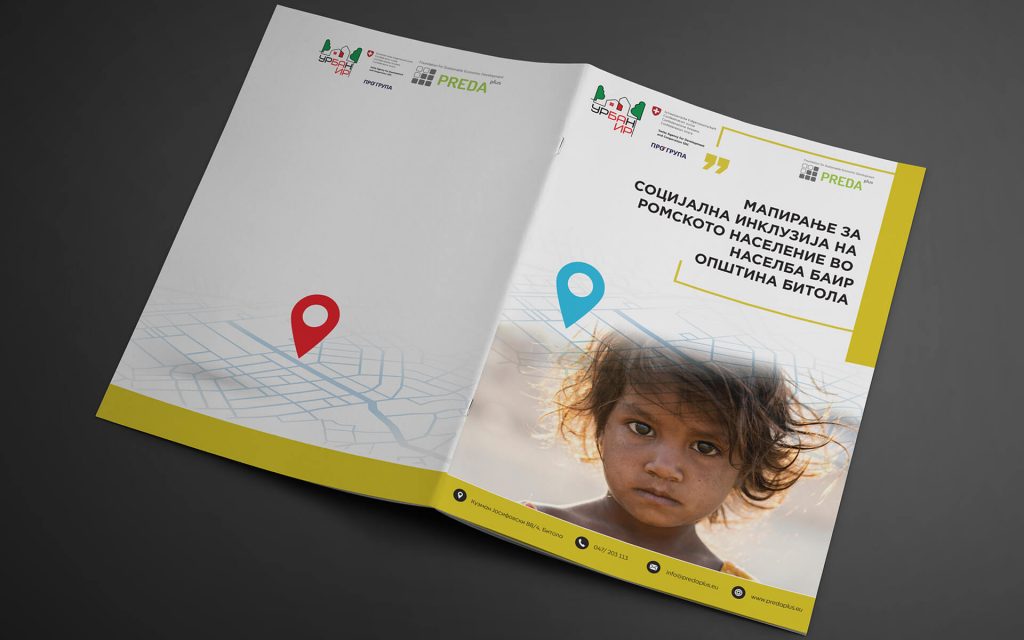 Branded Printed Brochure
Mapping for social inclusion of the Roma population in the settlement Bair municipality of Bitola. YasDesigner designed a creation that is understandable through an image.