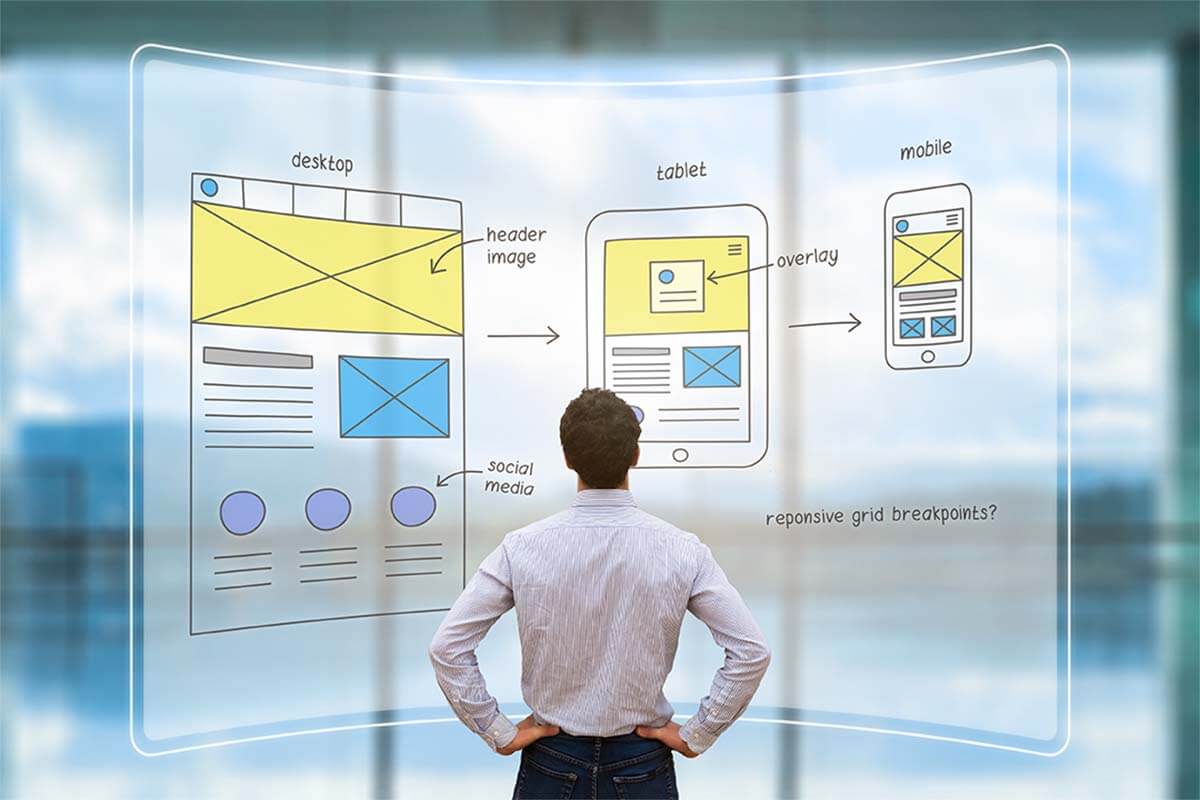 Grow Your Business Online
UX/UI can help you raise your brand by making it different from your competition. Attracting and retaining the attention of a website is crucial in the face of so much competition. UX and UI are two disciplines that are different, but many times they mix them, most likely of the similarity of the terms and because they work together. UX is how the user interacts with the website. UI refers to the user interface design where programming languages are used like HTML, CSS, JavaScript to create a layout, visual design, and branding. The UX is responsible for the usability of the website and the UI is responsible for the design of the website.
Strong UX/UI has many advantages such as customer loyalty, revenue streams, most efficient use of resources such as time and cost, engagement metrics to find what is valuable, reduction of additional costs. A strong UX/UI website strategy increases business profit.
With good UX research, analysis, and testing, success is guaranteed. In this way, the amount of costs is reduced and you create a high-quality website.
By creating a user-friendly website with high-quality content and good SEO, rather than an overly complicated website, you achieve the goal of increasing conversion. You can improve the website rank on the search engines with a good UX design. Today, SEO is not simple. Google takes into account many factors, not just keywords. UX and SEO are closely related and they help users to get the best results.
Good UX design helps you build customer trust in your brand and long-lasting relationships with them. Customer acquisition means getting new customers. UX is one of the strategies used to gain new customers. A strong and valuable UX can attract and retain new customers. If the UX/UI design is pleasant to interact with and has valuable content you can gain more new customers and build a trusted website. Customer retention also requires a good strategy. And these strategies are important for building strong customer relationships.
Creating a nice and interactive website takes a lot of planning. But once planned well it will save you more time and cost. A quality website has to have good navigation, quality typography, cleverly chosen color schemes, and other design elements, but also valuable content to gain more customers.
If the UX/UI design is into the development process it will save time and money, instead of during and after development.
Efficient and effective UX/UI design can increase productivity. If you have a great UX/UI design you can reduce work errors. You can achieve this by using light colors and highlighting appropriate content how users will see content that is important at first glance.
Research has shown that if you have a good UX/UI and if a potential customer comes to the website you have 3 seconds to convince them that they have come to the right site and then another 30 seconds to keep them on the site. All this can be done through well-thought-of design. Designers, therefore, need to create each page of the website clearly for the next step of the users.
With the good UX/UI design of your website, you make an impact on someone's life. When customers visit your website, they should be able to enjoy exploring the site. Good UI should require minimum information from the customers.
The jargon will distract customers from your website, that is why you do not need to use it. Also, you do not need to use system terms. You need to use words, phrases, that customers know.
The great UX/UI design of your website will bring you more long-lasting customers, profit, and satisfaction. That is why you should invest in high-quality UX/UI design.